Fire Chief's Update: December 10, 2018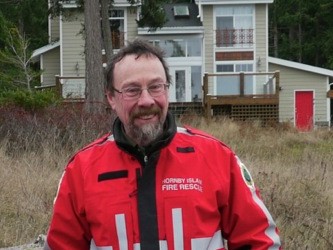 I am shocked, devastated and at a loss for words by the recent passing of Giff La Rose. Giff was the former Fire Chief of Hornby Island.
He was a brother in arms and a friend. We spent many hours together planning and discussing the direction of the fire service on Denman and Hornby Island. Giff was always generous with his time. He was a wealth of information. I learnt a lot from him. I will miss him.
The members of Denman Island Fire Rescue send their condolences to the family, members of Hornby Island Fire Rescue and the residents of Hornby Island.
Rest in peace brother.
Don Luckett
Fire Chief Denman Island Fire Rescue
For fire and medical emergency please call 911