The Fire Danger Rating system is maintained by the BC Ministry of Forests, Lands and Natural Resource Operations and is used by fire managers to keep the public informed about the risk of wildfires; to allocate equipment and personnel resources and to indicate the degree of fire risk in any area, including the predicted rates of fire spread.
Information is collected from a network of automated weather stations (temperature, relative humidity, wind speed and precipitation) and is used to calculate the local forest fire danger rating which is automatically updated every hour as new weather information is collected. The ratings are:
| Low | Moderate | High | Extreme |
| --- | --- | --- | --- |
| Low fire danger | Some potential for wildfire | Fire hazard is serious | Fire hazard is exremely high |
| Outdoor burning and forestry activities normally permitted | Carry out burning and forestry activities with caution | Extreme caution must be used when burning. Backyard burn piles, campfires and beach fires may be cancelled. Forest activities (e.g., chainsaws) may be restricted | Complete burning bans will likely be issued and forest activities highly restricted or stopped |
The public is kept informed about the forest fire danger level throughout the province using the Danger Class Report on the Ministry's web page, news bulletins, and road-side signs. Road signs on Denman Island are located at the Firehall, on Denman Road in the village and at the Denman West ferry terminal. The Fire Chief may make the decision to limit activities based on the BC Government's "Fire Danger Rating" for this part of the Province and observation of local conditions on Denman Island.
During Complete Fire Bans all burning permits are suspended and no open air fires of any kind are permitted. This includes camp fires and beach fires. Enclosed propane or briquette BBQ's, used with due caution, are permitted. Flame height must be restricted to 6"(15cm).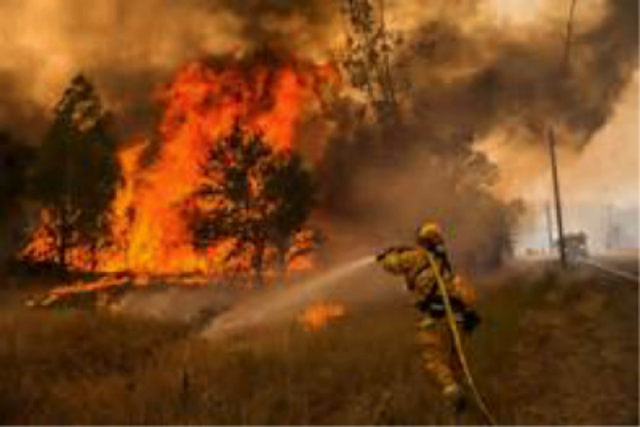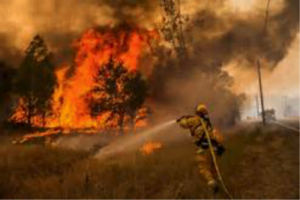 During periods of "High" or "Extreme" Danger Ratings, other common activities listed below are fire risks:
Smoking in the Forest or on Trails Carelessly discarded cigarette butts and matches pose a significant threat of wildfire during dry conditions. Smokers are asked to totally refrain from smoking while in the forest or on our Island's many trails.
Lawn Mowers and Weed Whips While there are no formal restrictions on the residential use of using these tools, they can cause sparks that could ignite dry grass or brush. Avoid using such tools under very dry conditions but, if you must, use extreme care, keep careful watch and have a supply of water handy. During periods where High Risk Activities have been banned this will include lawnmowers(electric and gas), and weed whips. This includes any equipment which may throw stones, or other projectiles.
Dirt Bikes and ATV's can cause sparks and heat from friction of spinning tires that could lead to fire. These vehicles should not be used on trails or any off-road locations when the fire danger rating is "High" or "Extreme".
Inside Stoves or Fireplaces  – No restrictions apply to such properly installed appliances inside a structure; but, people should not burn garbage or plastics – the risk of chimney fires increases when burning these materials. Under extreme circumstances, the use of these appliances may be restricted as well.
Restrictions on High Risk Activities (Machinery & Industrial Operations)
High-risk activities include but are not limited to any of the following activities carried out in a wooded or near area: –
operating a power saw, electric or gas;
mechanical tree felling, woody debris piling or tree processing, including de-limbing;
welding;
portable wood chipping, milling, processing or manufacturing;
skidding logs
Other high risk activities listed include: mechanical brushing, disk trenching, use of explosives, using spark or fire producing tools, fireworks, grinding. mechanical land clearing and maintaining right of ways (including grass mowing).
For all of the foregoing "high risk activities", the following restrictions apply at the various Fire Danger Class levels: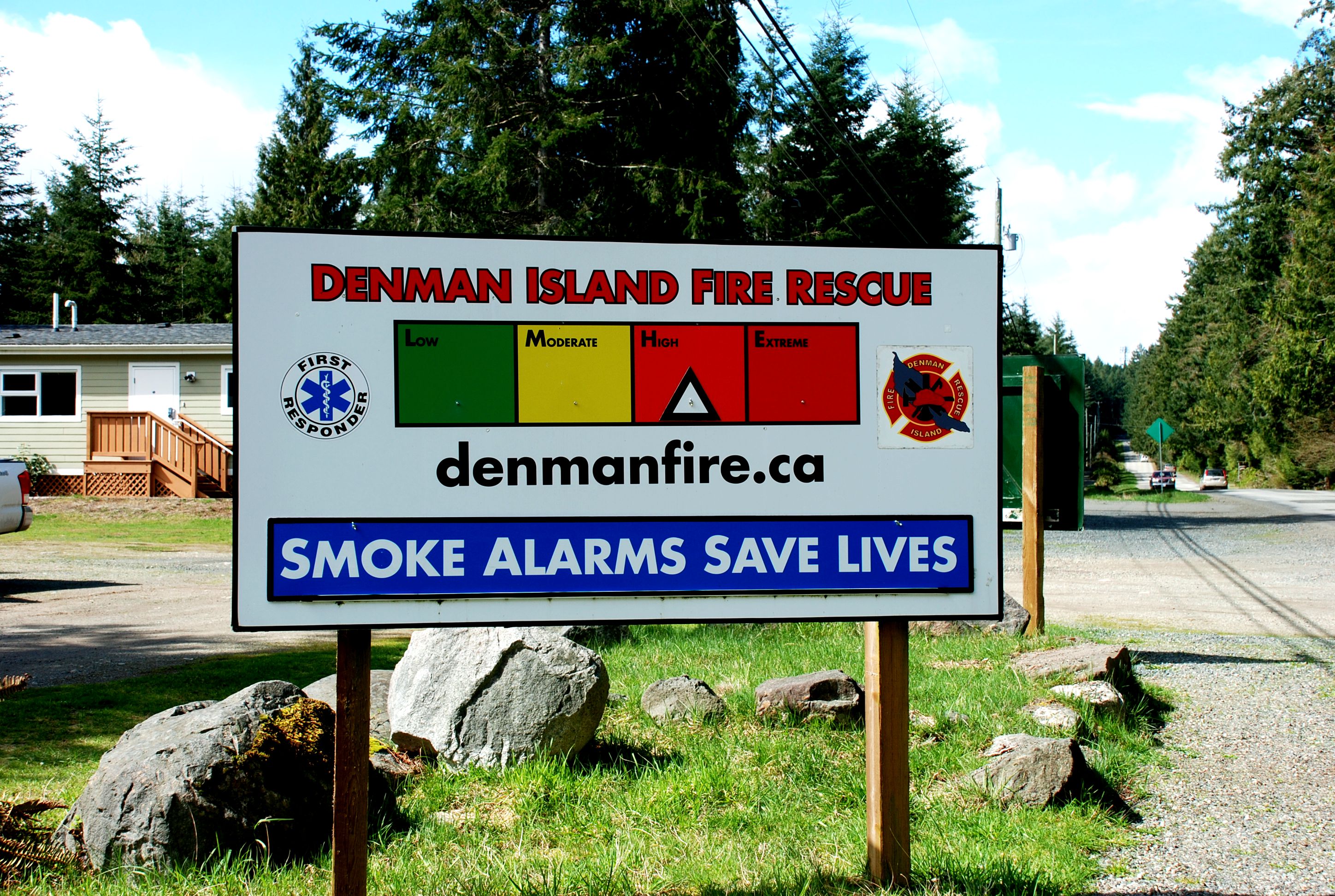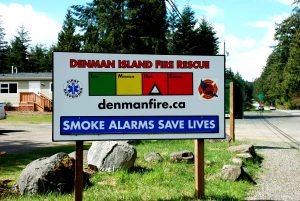 Fire Danger Class
Restrictions
Duration of Restrictions
MODERATE
After three (3) consecutive days of "Moderate" or greater, maintain a fire watch after work for a minimum of one hour
Until the fire danger class falls below "Moderate"
HIGH
(1-3 days)
Maintain a fire watch after work for a minimum of two (2) hours.
Until the fire danger class falls below "Moderate"
HIGH
(over 3 days)
After three (3) consecutive days of "High", cease activity between 1:00 PM and sunset each day. Maintain a two hour fire watch
Until the fire danger class falls to "Moderate" for two (2) consecutive days or falls below "Moderate"
EXTREME
(1-3 days)
Cease activity between 1:00PM and sunset each day and maintain a three hour fire watch
Until the fire danger class falls below "High" for two or more consecutive days
EXTREME
(over 3 days)
After three (3) consecutive days of "Extreme" cease activities completely
Until the danger class falls below "Extreme" for 3 or more consecutive days or falls below "High"
What We All Can Do to Help Protect Against Wildfire
While the Fire Department and many residents routinely patrol the island looking for fire or restricted activities during times when the risk of fire is High or Extreme, we can all assist by observing. If you smell smoke, check it out immediately and, if you come upon a fire call 911. If you smell suspicious smoke and cannot find its source, it's better to be safe than sorry, call 911.
If you come upon someone smoking in the woods or on a trail, try to reason with them about the potential for wildfire from cigarettes and matches.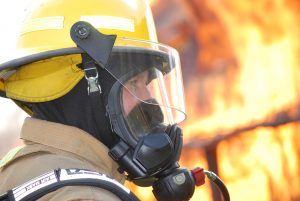 You can learn about the current status of burning restrictions at anytime by checking the Fire Department's website (www.denmanfire.ca); by listening to the message on the Fire Department's telephone answering machine (250-335-0345) ,  by reading the message on our billboard on Denman Road in the downtown area or, by reading notifications on social media, including Facebook, Instagram, and TikTok. Complete burning ban notices are posted on the Fire Department billboards in the downtown area and at the Firehall as well as other strategic locations.
You should be aware that, being a volunteer fire department, the fire hall is not continuously staffed and messages left on the answering machine will not always be picked-up immediately. If your message requires immediate attention to an emergency situation, please do not leave a message on the machine. Call 911 and their dispatchers will immediately be in touch with Denman Island Fire Department personnel.