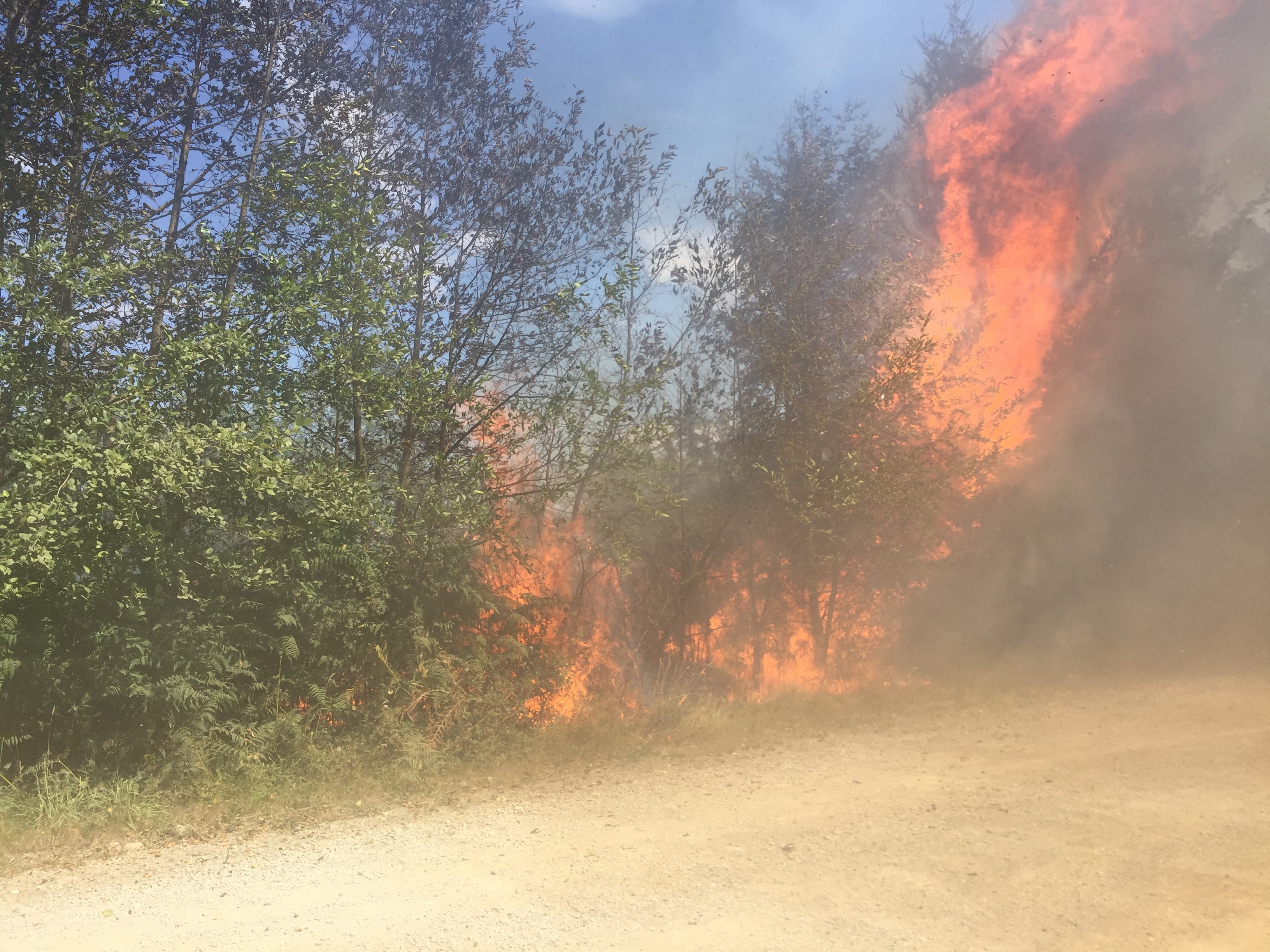 Yesterday at approximately 1415 hours, Denman Island Fire Rescue responded to a large fast-moving brush fire on Swan Road. At my request, Coastal Fire Centre immediately launched a helicopter with a 3-man IA crew. Fortunately, despite gusting winds off Lambert Channel, DIFR crews where able to quickly contain the blaze and the helicopter was used only for reconnaissance and to locate any spot fires spread by the wind. Although contained relatively quickly the fire was in a berm of stumps and soil and required heavy equipment to assist with extinguishment. Special thanks to John Kirk for a quick response with his backhoe and likewise to Alan Friesen with his mini-excavator. Crews spent several hours on scene mopping up and a fire watch is still on going.
Origin of the fire was at a service pole on the homeowner's property and actual cause is still yet to be determined. Thank you to Edie and Brad (BCAS) for on-scene rehab, BC Hydro, Coastal Fire, Fire Dispatch, Denman Island Emporium, BC Ferries, Denman Island General store and especially your Denman Island Fire Fighters, Auxiliary, Radio operators and support crews.
This fire had the potential to be a very serious event. The dry, hot weather is forecasted to be with us for the near future so please obey all closures and do not smoke in woods.
Complete fire ban is in effect on Denman Island.
NOTE: CVRD Parks department will be implementing a smoking ban in CVRD Parks tomorrow.