PLEASE BE ADVISED THAT EFFECTIVE AT MIDNIGHT TONIGHT THERE IS A COMPLETE FIRE BAN ON DENMAN ISLAND.
It is now over 3 days at HIGH. Effective today we will go to morning shift for all "High Risk Activities".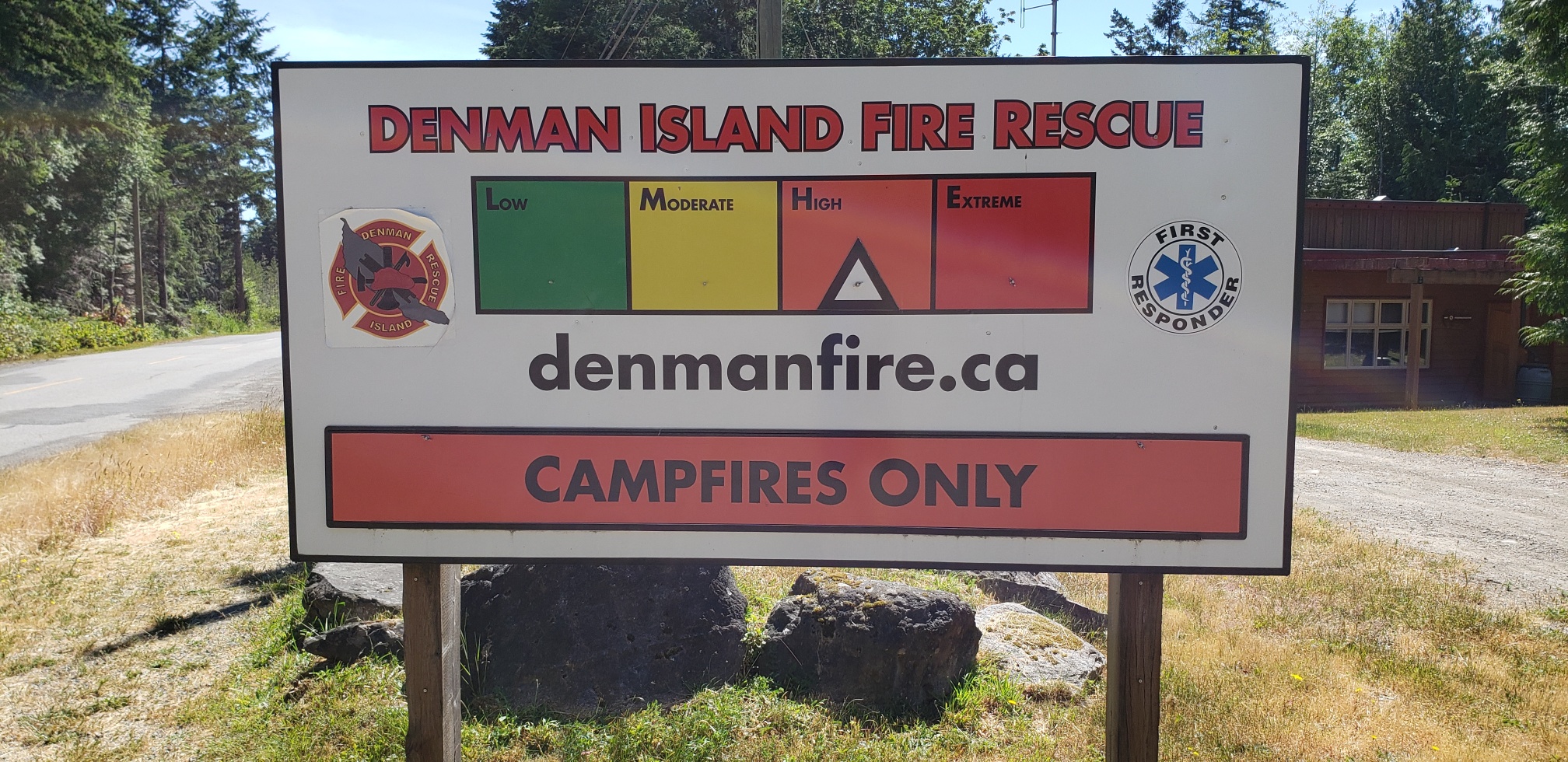 ALL OPEN-AIR BURNING EXCEPT CAMPFIRES IS PROHIBITED ON DENMAN ISLAND UNTIL FURTHER NOTICE OR UNTIL THE END OF FIRE SEASON, OCTOBER 15, 2019. THIS INCLUDES, BACKYARD BURNING, BURN BARRELS AND INDUSTRIAL BURN PILES.
If you do have a campfire, please follow these simple rules:
No campfires larger than half a metre high
Don't start campfires in windy conditions
Maintain a fireguard
Always make sure your campfire is attended
Have a shovel or at least eight litres of water available to properly extinguish a campfire