ALL OPEN-AIR BURNING EXCEPT CAMPFIRES IS PROHIBITED ON DENMAN ISLAND UNTIL FURTHER NOTICE OR UNTIL THE END OF FIRE SEASON, OCTOBER 15, 2019. THIS INCLUDES, BACKYARD BURNING, BURN BARRELS AND INDUSTRIAL BURN PILES.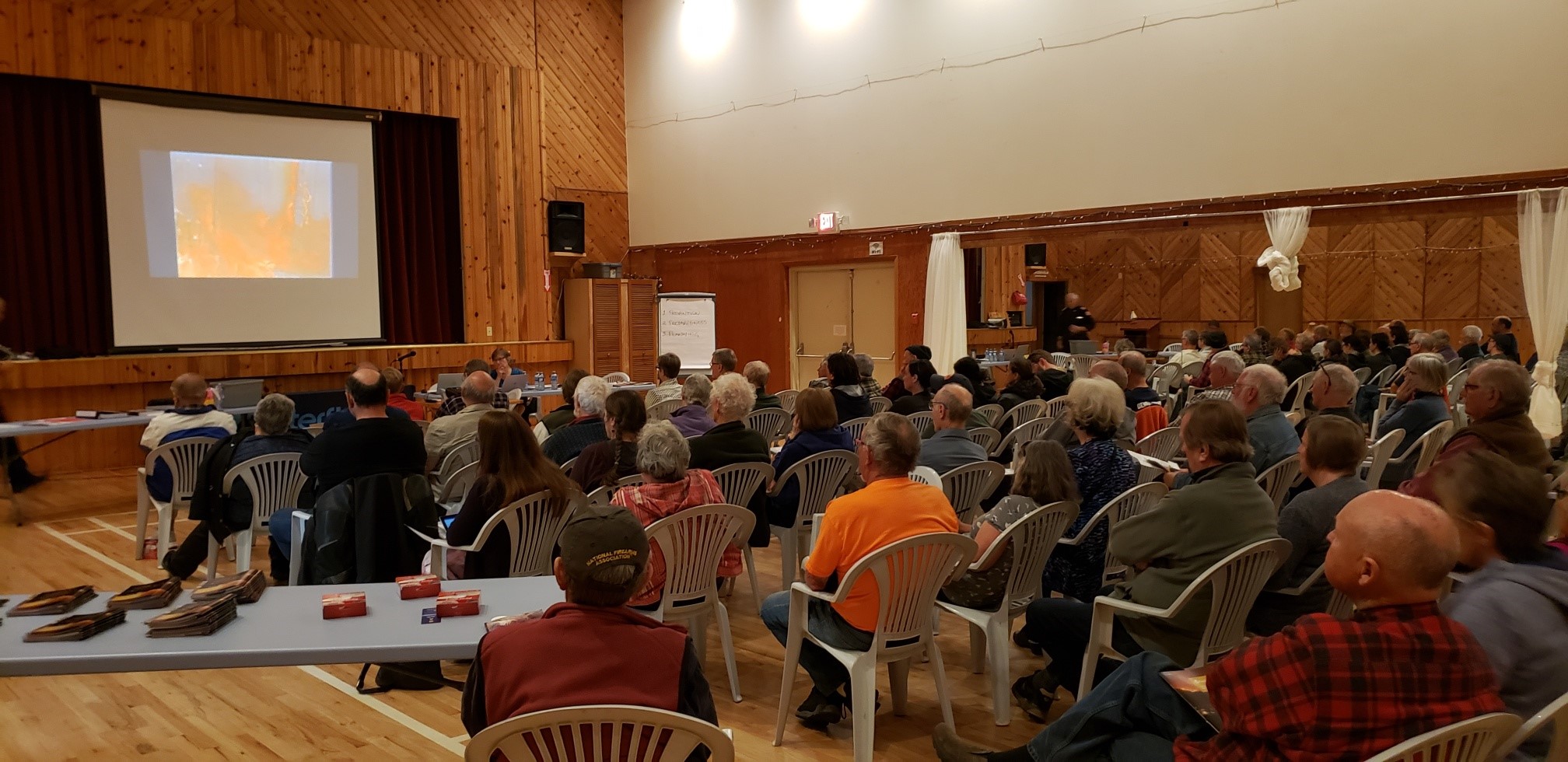 Thank you to everyone that attended the Wildfire Preparedness Presentation on Saturday at the Denman Activity Centre. Great turnout! 
If you missed the presentation, you can pick up a copy of the FireSmart Homeowner's manual at the Fire Hall in the red box outside the front door.