BE ADVISED THAT DENMAN AND HORNBY ISLANDS ARE GETTING A STRONG SMELL OF SMOKE FROM THE WEST REDONDA ISLAND FIRE: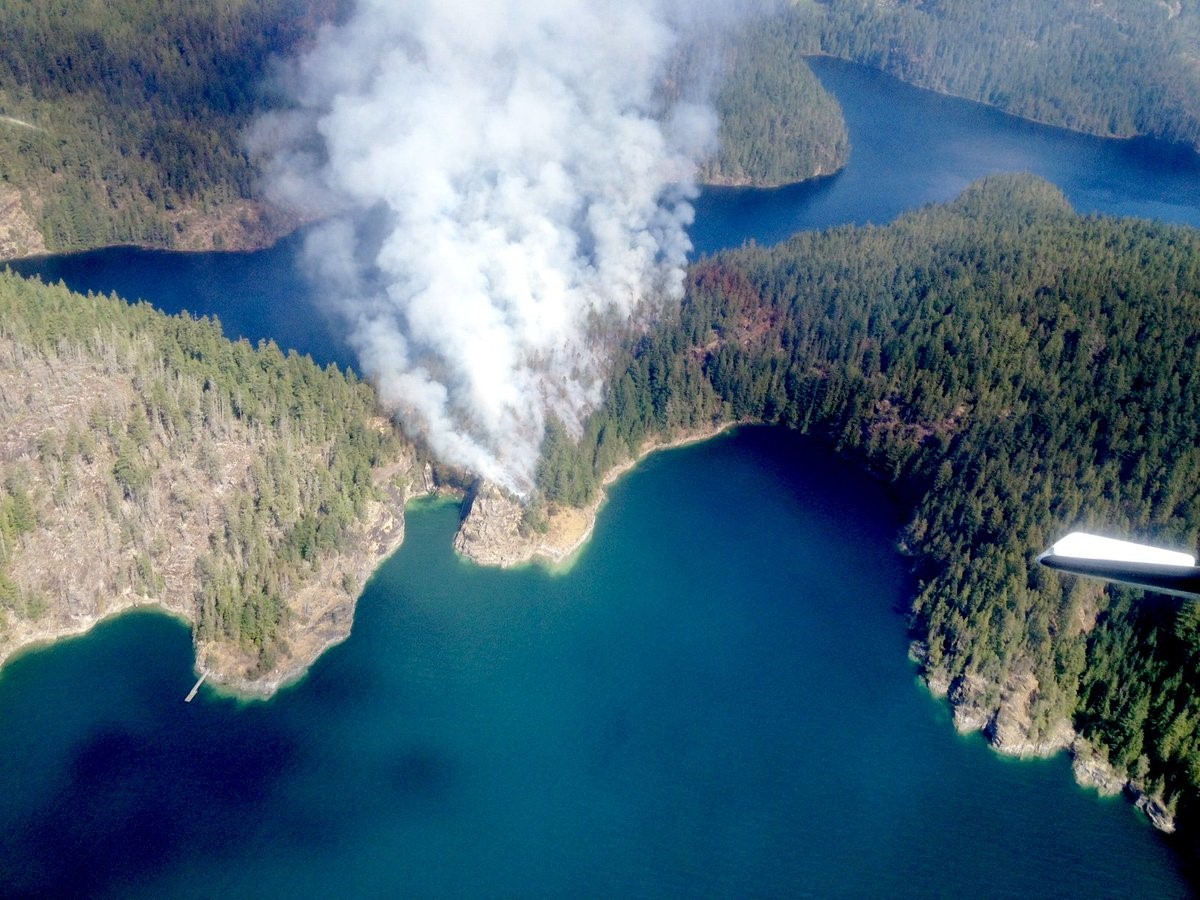 WILDFIRE DANGER REMAINS 'EXTREME' – A TOTAL FIRE BAN IS STILL IN EFFECT
A Complete and Total FIRE BAN is in effect. 
No Smoking in or near the forest.
All High-Risk Activities are prohibited.
If the activity you are considering creates an ignition source or any kind of a spark……please hold off while conditons are so dry.
Ground patrols continue in high risk areas.
High Risk Activities (Machinery & Industrial Operations)
High-risk activities include but are not limited to any of the following activities carried out in a wooded or near area: –
operating a power saw;
mechanical tree felling, woody debris piling or tree processing, including de-limbing;
welding;
portable wood chipping, milling, processing or manufacturing;
skidding logs
Other high risk activities include: mechanical brushing, disk trenching, use of explosives, using spark or fire producing tools, fireworks, grinding, mechanical land clearing and maintaining right of ways (including grass mowing).
The following activities are also prohibited:
the use of stoves and other portable campfire apparatuses that are not CSA-approved or ULC-approved
the use of tiki torches, fireworks, firecrackers, sky lanterns, chimineas, burning barrels or burning cages of any size or description
the use of binary exploding targets (e.g. for rifle target practice)
FAQ's
Is a charcoal barbecue allowed? Enclosed propane or briquette BBQ's, used with due caution, are permitted.
Can I use a gas powered log splitter? No, it is considered a high risk activity.
Is it okay to use an electric weed wacker with a nylon line during the fire ban? Although, not specifically restricted, we ask that you try and wait until the fire danger is lower to use anything that may cause a spark.
I have seen people parking their car on the side of the road in the grass, is that ok? Never park your vehicle in tall, dry grass or other dry organic material. Heat from your exhaust system can spark a wildfire.