Minimize smoke pollution – Use the Venting Index when burning

Reduce the risk of a chimney fire – Burn only seasoned wood, maintain a hot fire, don't burn garbage and have your chimney cleaned and inspected regularly.

The following is the 2019 proposed Operating Grant for Denman Island Fire Rescue: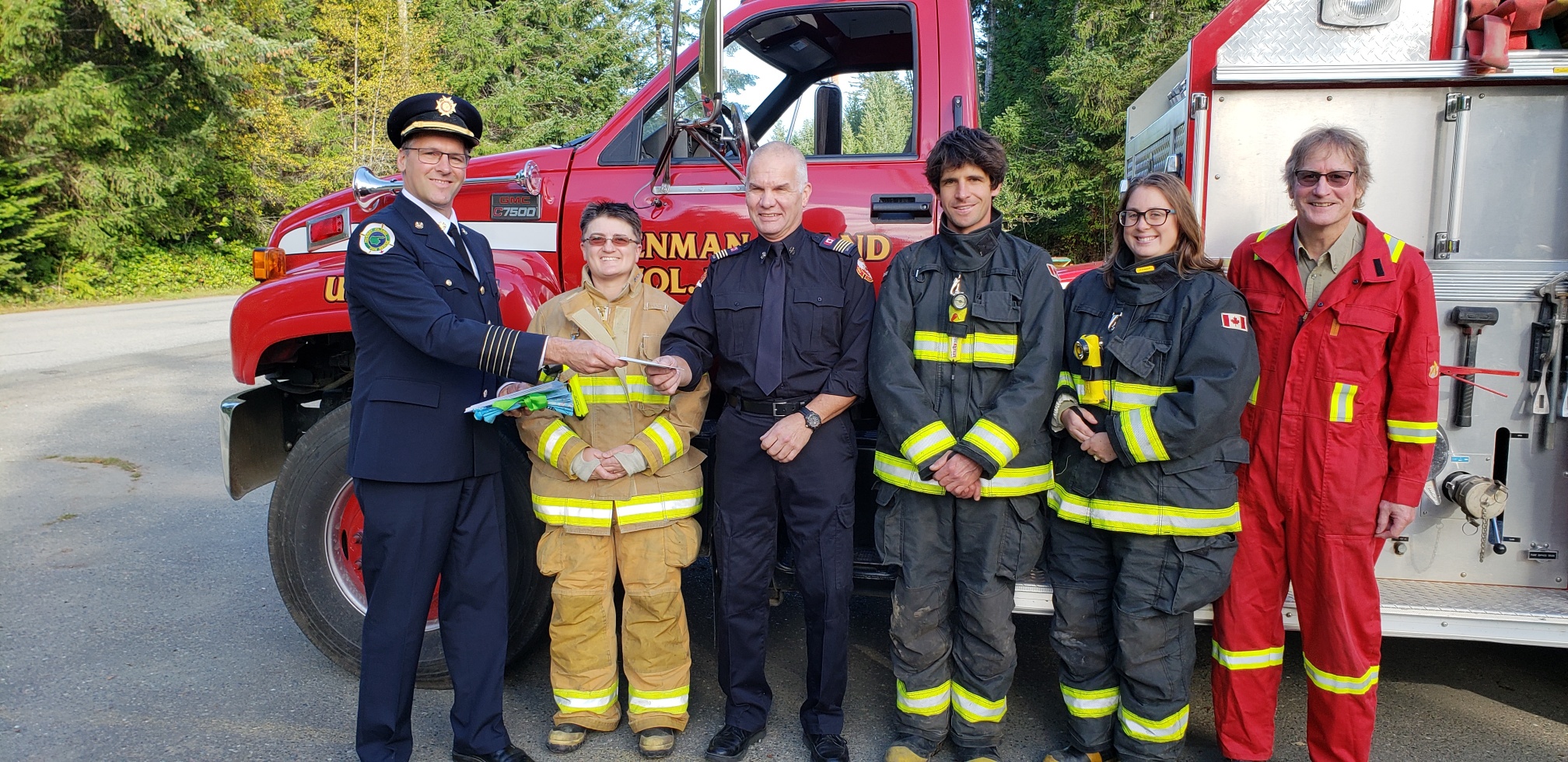 Hornby Island Fire Chief Doug Chinnery thanks Denman Island fire fighters for their assistance fighting the recent fire at the Hornby Island Community School. From left to right: Chief Chinnery, Jamie Prowse, Rob Manering, Sam Croome, Paige Friesen and Charlie Johnston.